Introduction
A home on wheels! Who needs hotels? Who needs restaurants? An RV—whether it's a luxury six-wheeled motorhome powered by a diesel engine or a two-wheeled tow-along attached to the back of your VW Beetle—can be a magic carpet for you and your family. What's to worry about?
Well, actually, you have lots to worry about if you haven't done your homework before you become the owner of a recreational vehicle, particularly if you're buying a self-powered model or any used model, self-powered or not. And there are some key questions you should answer before you buy even a glorified tent for two.
Whether you are shopping for new or used, big or little, the key to owner satisfaction is getting the most for your money in the areas of safety, quality and reliability. Because there are relatively few safety and construction guidelines in place specifically for RVs, doing your homework is crucially important.
Well, you ask, can't the sellers tell me what I need to know? The sellers can tell you the basics, and can rattle off their sales spiels effortlessly. But in the real world, sellers of RVs are usually no more forthright than sellers of automobiles. For instance, few if any RV sellers are going to tell you if their models have problems with design, safety or maintenance. In fact, in the free marketplace, that's not their job—making money is. So helping you find out the information you need to make wise decisions is the FoolProof Consumer RV Guide's goal.
Oh, yes, what's the major reason buying a RV smart is harder than buying a car smart? RVs can eat money. This can be true even if you're buying a used, small tow-behind pop-up trailer for $2,000. Why? Repairs on any RV can be substantial. Replacing the axle on that tiny trailer could cost you more than a thousand.
In addition to purchase price, consider these other costs:
What about "use" costs? (If you're buying a motorhome, gas and oil expenses alone can wreck a budget, even if it's a small motorhome.)

Use these tools wisely, and exploring the byways of the world will be the great escape you've always dreamed it would be.

What about insurance? (The insurance cost climbs dramatically as the size grows, and generally will cost you more than a comparably priced car.)

Maintenance? (RVs generally require much more maintenance than cars, and larger motor homes can require very specialized mechanics who generally cost more than car mechanics.)

Storage? (Some neighborhoods won't let you store your RV in your backyard—and paid storage can be expensive.)

Towing? If you are buying a travel trailer, fifth-wheel trailer, or even a pop-up camper, can your current vehicle do the job? Or will you need a new vehicle adequate to the job?
So many ways to get in trouble financially—and all you wanted to do was have some fun with the family!
That's why you wisely are doing your homework. And that's why you're reading the FoolProof Consumer RV Guide! Our guide will help you answer key questions as it saves you thousands and thousands of dollars. We then give you links to trustworthy resources to teach you even more. Use these tools wisely, and exploring the byways of the world will be the great escape you've always dreamed it would be.
So, let's make some decisions!
Chapter 1
Developing an RV Budget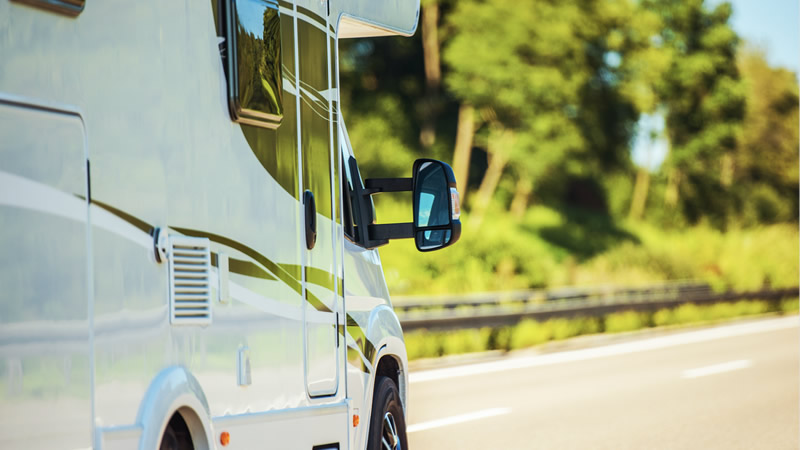 RVs should bring pleasure, not stress. But not surprisingly, the greatest stress associated with RVs usually has to do with money. Rather than bringing pleasure, that pleasure vehicle brings financial stress. Why? You didn't plan and budget in advance. That's why we recommend you start your RV research with a look at your budget.
Here's how to develop a realistic budget:
Determine how much money you can afford to spend in total each month on an RV. This amount will cover both your RV payment and all other RV-related expenses.

A tip: You may be needing this money for a number of years. Many loans for larger motorized RVs are for at least ten years. Make sure your long-range budget incorporates this expense.

Write down the actual amount you're willing to commit to your RV project each month.

Let's say, as an example, that you decide you can afford to spend $600 per month in total for all your RV expenses.

Determine how much money you will pay each month on the RV payment itself. Your RV payment should be lower than the total amount you budgeted for overall RV expenses.

A tip: A conservative RV payment would be 60 percent of your total monthly RV budget. You decide the amount that's right for you.

Determine the amount of your total monthly expense you want to dedicate to a payment. Write the figure down.

In our example, the actual RV payment you could afford is 60 percent of $600, or $360 per month.

Determine the amount of cash you have available to buy an RV. We call that "Available Cash." Available cash is made up of two things:

The cash your RV payment will buy you. A tip: Your credit union may finance 100% of your RV purchase price, and may not require a down payment, either. But because RVs depreciate as fast or faster than cars, we hope you'll consider making a down payment to protect you from future liability when you decide to sell the RV.

Any money you contribute to a down payment. "Available Cash" also includes any cash from savings or the sale of an old RV you plan to use as a down payment. (If you plan to trade in an old RV or sell it yourself, you will need to know the approximate equity you have in the old RV—its wholesale value minus your loan payoff if any. To determine an approximate wholesale value, use one of the pricing guides under "New or Used?")

Use the calculator on this page to help you determine your Available Cash figure. Just fill in the blanks and click "compute."

Write down your Available Cash amount. This is all the money you have to spend on an RV, including options and accessories. Let this amount determine how much RV you buy. You may decide to get a 44-foot diesel-powered behemoth with its own self-contained garage (a new option on one fancy motor home), or you may be able to afford only a single-wheeled mini tent. Who cares? If you don't spend more than your "Available Cash" limit, you'll be on budget, and be a happier RVer!

Insurance costs as part of your budget. Many companies specialize in insuring RVs, but you will do best to compare all RV insurance rates and coverage to that sold by your primary insurance provider. Your monthly insurance costs should become part of your overall RV budget.
Chapter 2
What Type and Size RV is Right for Your Recreation and Travel Goals?
If you already enjoy RVing, you probably know what type and size RV you'd like. But if you are new to RV travel, then you may not know just which type and size motorhome, travel trailer or camper will meet your recreational goals—or fit your budget. The tips and sites below can help you consider the options.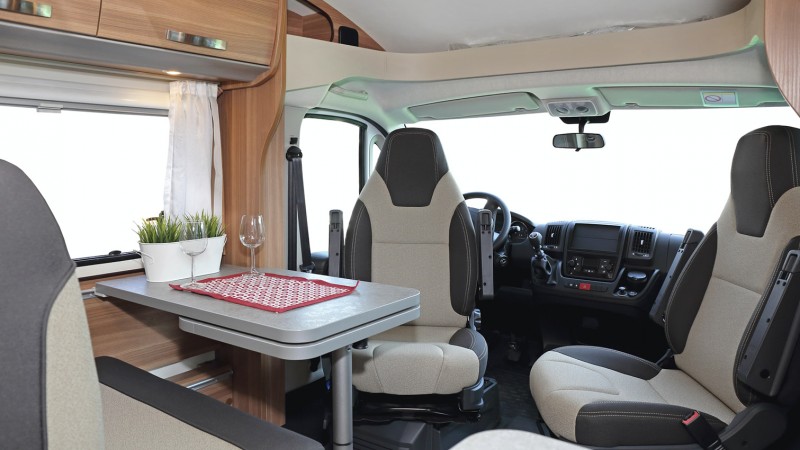 A tip if you are not yet an RVer: Rent before you buy. After you've done some basic research about types of RVs and particular models that fit your goals and budget, why not do a real test drive of the type of RV you're thinking about buying? Take it for a weekend or other short road trip. Make sure you are comfortable driving and maneuvering it and living in it. You might even consider going to an RV rally where you can meet RV owners and learn from them. You'll find the RV community friendly, outgoing, and welcoming. Here are some sites that can help you locate companies that rent RVs.
What type of RV is right for you and your family?
These websites offer definitions of each class of RV. Brief descriptions, pictures, average size, and price range are among the details provided.
When you have a general idea of the type, size and model RVs that fit your recreational and travel goals, attending an RV show or rally can give you an opportunity to give the RVs a hands-on inspection.
Tips on selecting RVs.
Take a quick tour of RVs, from the small to the extra deluxe. Now's the time to browse through a variety of websites previewing the enormous selection of RVs, new and used, available right now. We recommend making a note of RVs you particularly like, new and used, that are within 20-25% (above and below) of your Available Cash figure.
Links to RV Manufacturers from rvNetLinx.com.
rvtrader.com allows you to browse used RVs by type and make, year range, and location.
RV-online allows you to select the type of RV and browse the list sorted by size, price, or location.
What about RV shows and rallies?
When you have a general idea of the type, size and model RVs that fit your recreational and travel goals, attending an RV show or rally can give you an opportunity to give the RVs a hands-on inspection. Before heading out, you might want to think about "new or used" and the "safety and reliability" of the RVs you like—this guide's next two sections. The following sites can help you locate nearby RV shows and rallies.
Chapter 3
Should You Buy New Or Used?
Buying a new RV assures you of fewer problems and also usually gives you some type of manufacturer's warranty. But RVs generally depreciate very quickly, and some RV owners tend to give up RVing quickly. These RVs can be on a fire sale.
That's why used RVs, bought the FoolProof Consumer RV Guide way, may be a very smart buy: You've let the other person pay for the depreciation. Bought right and thoroughly checked out, a used RV can enable you to get more RV for your money.
Unlike new RVs, it's also pretty easy to determine the general wholesale and retail values of a used RV. NADA guides for RVs, available online and in the bookstore, can help you with that.
Chapter 4
Is the RV Safe and Reliable?
Whether you buy new or used, the key to smart RV buying is knowing the quality and condition of the specific RV you want to buy. We've got lots of good tips and sites here for you.
Check out reviews on the RV models you like.
The following are just a few of the many websites that offer RV reviews. There are a number of sites with owner's reviews, which generally have more freedom to offer a full range of pros and cons than some magazine reviews. In addition to using the following sites, you can also enter the name of the model you like into your search engine followed by "RV review" to search for reviews of that specific model.
Owner Reviews
RVT.com is an online marketplace and has RV Reviews from owners with information about numerous RVs.
RV Magazines
These magazines offer reviews. In general only a few reviews are posted on their websites.
Another Resource
Critical steps for checking out an RV, if you are buying used
RVs go from very simple to very, very complex. Some of the ultra top-end RVs nearly require a full-time mechanic to service their very complex systems. Mechanical problems, whatever the unit, multiply if you're buying used, and many problems aren't readily visible to even the most sophisticated auto mechanic.
That's why we recommend that you always follow the following steps when buying a used RV.
Critical tip! Don't buy an RV without talking to the previous owner! (If you are looking at a used RV at a dealership and they won't or can't give you the name of the previous owner, look for an RV for which this information is available.) Ask the previous owner:
Where or from whom did you buy the RV?
Why are you selling the RV?
Who was your RV mechanic and how do I call that person?
Did you keep maintenance records, and can I see them?
Did you ever have any insurance claims on this rig?
How long has the RV been for sale? (RV owners are much more likely to negotiate if their RV has been on the market for a long time.)
Critical tip! Don't buy any RV without taking it for an extensive "test drive." Even if you're not yet an RVer and are very uncomfortable at the wheel or uncomfortable towing, you must do this.
RVs are like cars in many ways: you'll feel comfortable in some of them and very uncomfortable in others. If you're really too uncomfortable to do the driving why not bring along an experienced RVer to help you evaluate the RV? A friend or a member of an RV club would do this just to help you. Or, you can retain a mechanic to be the driver (not a bad idea, particularly if you are spending a lot of money on a RV.)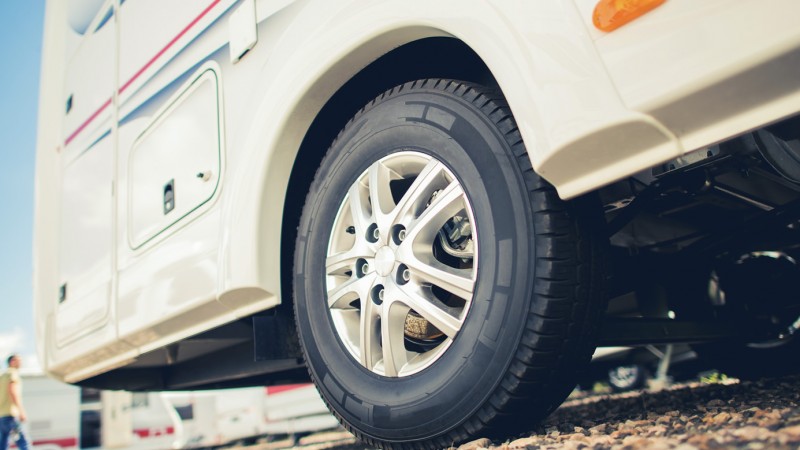 Critical tip! Don't buy a used RV without having it checked out by an experienced mechanic. If you're buying an expensive motorized rig, this advice is doubly important. You can generally find qualified mechanics by talking with large, licensed RV dealers. If you're doubly careful, don't use a mechanic who works for the selling dealer. Hire a mechanic from another dealership. Having a mechanic thoroughly check the RV may cost you $100-300, depending upon the size and complexity of the rig, but this money is the best money you can spend.
What are the key questions to ask a qualified mechanic? First, tell the mechanic about your conversation with the previous owner. Then ask the mechanic:
How much will it cost me to put this entire rig in good running order?

How many useful hours do the drivetrain and other major mechanical elements have before I need to either replace or rebuild them?

Structurally, what is the condition of the frame?
Having a mechanic thoroughly check the RV may cost you $100-300, depending upon the size and complexity of the rig, but this money is the best money you can spend.
Checking out the general dependability of all RVs
Generally speaking in the RV world, you get what you pay for. Some RVs are famous for durability; others are noted for their flimsiness. Among the best sources for dependability information are current owners of the RV you're considering. In addition to the RV owner review sites above, here are additional RV chat rooms, forums and rating services. Many chat rooms and forums, incidentally, allow you to post your own questions and concerns even before you buy an RV.
There are also some good inspection checklists that will help you evaluate a rig yourself. If it doesn't pass your inspection, you may wish to cross it off your list before paying for a mechanic to check it out. We also give you a way to check to see if the RV is affected by any recalls.
Chat Rooms and Forums
Bulletin Boards—Forums—Chat Rooms list from rvNetLinx

A tip: The RV Consumer Group does an excellent job of rating RVs by highway safety, reliability, and value. The group's site has no advertising, which insures its independence. Cost ranges from $38.95 to $85 depending on the package you choose. If you are thinking of major RV purchase, we strongly recommend this service.

RV Clubs. A tip: virtually all RVs have "clubs" associated with them. Visit a major RV club event, and you may be able to find owners of RVs that interest you. Here's a link to help you find club events.

RV Owners Clubs and Associations from rvNetLinx.
You can also find clubs by entering the make of the RV and the words "club" and "association" in your favorite search engine.
Inspection check lists
Recalls
Check out recalls for your RV by searching the National Highway Transportation Safety Administration Recall Database. You can also search complaints, defect investigations, and service bulletins.
Chapter 5
Getting the Best Financing
Tens of thousands of places offer RV financing, including thousands of lenders on the Internet. Meritrust CU does RV financing too. Because anybody can claim to be an RV lender, and because fine print rules RV finance contracts, picking a lender is your most important decision.
Picking the right lender for an RV loan is even more important than picking the right lender for a car loan. Why? RV loans generally run more years than car loans. Accept an interest rate that's only one percent higher than you need to on a $40,000 ten-year RV loan, and you throw away up to $4,000 dollars in unnecessary interest payments!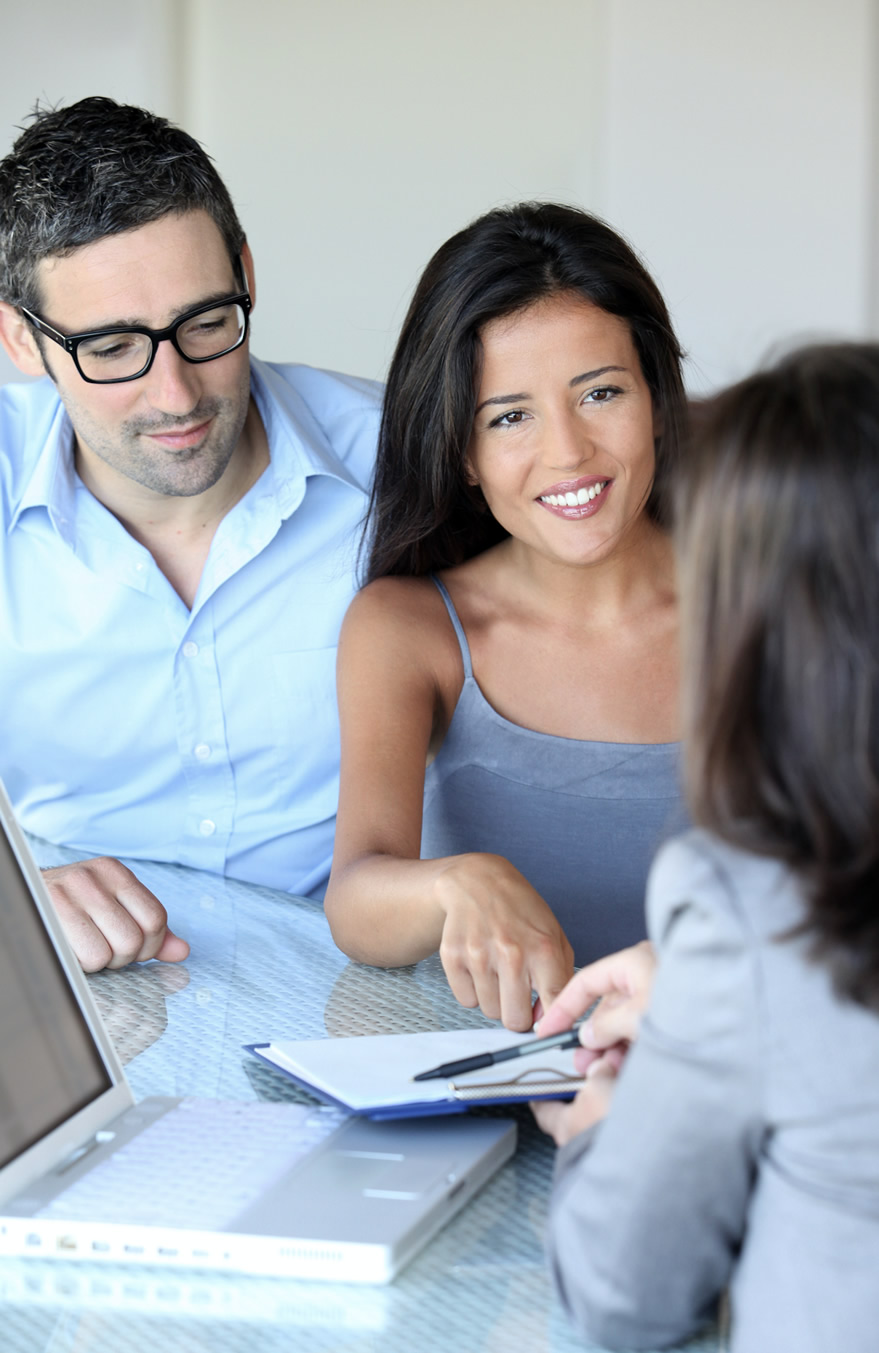 How lenders determine what you can borrow.
"Remote" lenders—those that never meet you but transact business by email and regular mail—generally loan you a percentage of the fully equipped RV's selling price. Your credit union does that, too: Your credit plus the RV's selling price determine what you can borrow.
But the difference in lenders can be startling:
Some lenders "load up" contracts with fees and processing charges that can increase as your loan increases.

Others advertise low rates, and then raise them dramatically when your loan application is actually processed.

Other lenders require "backup" collateral. For instance, they may require that you use your home as a backup asset for your RV loan. These outfits tend to lend you much more money than you can afford to pay back, then if you default on your loan, they attach your home or other asset.

A warning: Unfortunately, some of these lenders also promise a credit card as a bonus with your RV loan. The credit card is also tied to your home mortgage. What happens if you can't make the credit card payment? They go after your house!

Some lenders even offer "balloon" payments with their RV loans. There are two variants: 1) Your loan payments are cheap for the first year, and then rise dramatically for the rest of the loan term. 2) Your payments are low for the whole term but a large "balloon" payment—the remaining balance of the loan—falls due as the final payment at the end of the loan term. What's the result of balloon payment loans on RVs? Many people get in deep financial trouble.
Finding the lowest total-cost loan
Here's a simple way for you to make sure you are getting the RV loan with the lowest overall cost. This technique, incidentally, has saved Meritrust CU members thousands of dollars on auto loans:
Do your homework on the RV you want to buy, using the tools on this site.

Pre-apply for an RV loan at your credit union. It costs you nothing to get this "baseline" look at your RV credit worthiness. While you're at it, ask Meritrust CU about the reasons, other than interest rate, which help make an Meritrust CU RV loan usually the best, cheapest, and safest loan for you. Here are our phone numbers if you wish to talk to us.

Use this "baseline" approval to help you compare loans at other sources. Do it like this:

Ask any potential lender to completely fill out a sample loan contract for the exact terms the lender will give you for a RV loan.
Bring that contract to us at Meritrust CU. We'll compare the exact terms of their loan to our loan.
If they are cheaper, we'll send you to them!
And what if they won't give you a copy of the contract they want you to sign? Don't go with that lender. Don't finance with people that won't really let you compare true costs.
More Information
In some circumstances, you may be able to consider an RV (and the loan on it) a second home for income tax purposes. The RV Lifestyle Experts offer an informative article, "Tax Advantages for RVers" (PDF) that shows you where to find tax information and allows you to estimate potential tax savings.
Chapter 6
Negotiating and Getting the Best Price
Whether you are buying new or used, little or big, virtually all RV prices are negotiable.
Prices are more negotiable at certain times and with certain types of customers, too. Prices are also much more negotiable from certain sellers.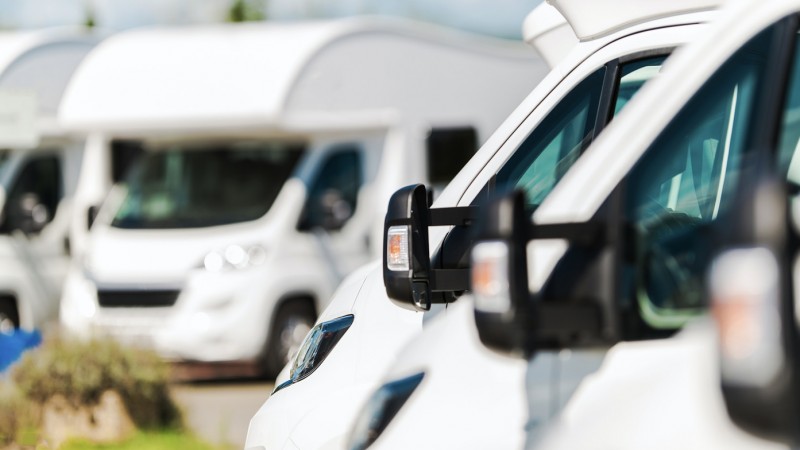 Some Good Times to Bargain and Save
Buying at an RV Show. Vendors at RV shows are generally eager to sell their display RVs rather than have to transport them. If you're patient and lucky, and if you've done your homework, you can at times buy these show models cheaply.
If you're patient and lucky, and if you've done your homework, you can at times buy these show models cheaply.
Once you've done your homework on the RV that's right for you—and once you've arranged your RV financing—visit a large RV show at the beginning of the show and find an RV or two that would fit your budget and needs.

Note the written sales price of the RV and all its options.

It would be wise to make sure that the RV you like can be serviced at some location convenient to you and acceptable under the manufacturer's warranty.

As the end-of-show date approaches, check on your favorite RVs again. If the RVs are still there, introduce yourself to a salesperson, and let them know you are definitely buying some RV, but not necessarily their RV. Make an offer on the RV. Be brave. If the RV is priced at $50,000 don't be afraid to offer $30,000.

To find a list of RV shows near you, see the list under "What Type & Size RV".
Buying at the end of the RVing season in your area. Virtually all RV dealers "floor plan" their RVs: pay interest on them as long as they sit on the RV dealer's lot. Although more people are RVing in cold weather, dealers don't look forward to paying these interest payments during slack times, such as the Northeast's winter months, and are much more likely to cut their prices then.
General Negotiating tips for RVs
Because RVs don't have fixed "asking" prices, don't be shy about asking for dramatic discounts. Some RV dealers regularly add fifty percent to their "asking" prices.

Many RV sellers will easily negotiate with you on the RV itself, and then charge you thousands for equipping the RV without offering to discount any of this equipment. Don't fall for this tactic. Negotiate the cost of each item on a RV individually, as the dealer tries to sell you these options.

If you're looking at used RVs (a smart thing), you can come close to determining the value of the RV. You may use the NADA Guide online for an average wholesale value, but here's a caution: Remember that each RV has its own value, depending upon its individual condition.

Remember to bargain up from the wholesale value of the RV, not down from the seller's asking price. If you are brave, make your first offer below the average wholesale price.

Don't buy RVs from strangers or individuals without carefully, carefully, researching the finance history and past ownership of that particular RV.
From a pure convenience and accountability standpoint, you are probably better off trying to find an RV—new or used—at a local RV dealer.
Should you deal with a local RV dealer, or use the Web to find a RV to buy?
From a pure convenience and accountability standpoint, you are probably better off trying to find an RV—new or used—at a local RV dealer.
You can carefully inspect a local RV.
You can take local RVs for test drives.
You have easier recourse if your RV purchase goes awry if you are dealing locally.
Finding RVs on the Web. With all that said, the Web makes it possible for you to find a specific RV, new or used. Most websites also let you search RVs by area. Here are some key sites.
Tips before you buy a specific RV
Are you planning to tow the RV? Is your tow vehicle rated to tow an RV that heavy? You can usually determine total weight on a new or used RV by getting the weight of the total rig from the seller.

Are you planning to stow the RV at your home? Are there any covenants that prevent you from storing RVs on your property? If you're planning to use your garage for RV storage, will it fit?
Chapter 7
Registration and Insurance
If you're buying new, the seller should be responsible for registering your rig. If you are buying from a private owner, you are responsible for registering your rig.
When it comes to insurance make sure you've received a binder from your insurance agent before taking delivery of any RV. Make sure to store it in a safe place.
Safe Driving
Did you know some people buy RVs and never drive them? The sheer intimidation of larger rigs can humble many. You can learn information about safe RVing skills at these sites.
RVSEF — Recreational Vehicle Safety & Education Foundationoffers an RV safety training program that covers propane, weight, tires, towing, electrical, driving, personal safety, fire and motor fuels. The CD/DVD package $29.95 plus shipping & handling.
RV Safety Tips from Good Sam Insurance.
Let's Take a Trip!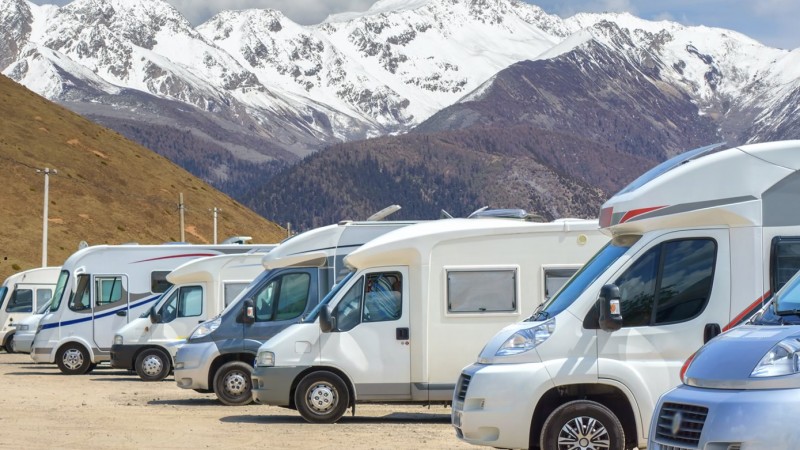 Most RVs can't be parked overnight in parking lots when you're traveling. Most good parks that accept RVs book up quickly during popular holidays. So, what's your first priority when you're planning a trip? Right here, we'll help you find great camping spots, and like-minded campers to travel with too.
Travel Information from the Kansas Department of Transportation includes the KanDrive website. It provide real-time traffic information including camera images and message boards, road conditions, and other information.
National Traffic and Road Closure Information from the Federal Highway Administration provides links to many information sources.
RV Clubs
There are many RV clubs and associations: national, regional, state. Club websites have many resources to assist members with planning and enjoyable travel. Most club memberships are inexpensive so consider joining more than one. Here are a few national clubs:
The following sites provide links to more clubs:
RV Owner Clubs
There is at least one owner club for every make of RV. Some clubs focus on a single model RV. Here's the rvNetLinx page for RV Owners Clubs. You can also find clubs by entering the make of the RV and the words "club" and "association" in your favorite search engine.
Campgrounds
Find RV friendly parks and campgrounds throughout the US using these sites.
Go Camping America provides a directory of RV parks and campgrounds that are members of the National Association of RV Parks & Campgrounds (ARVC).

GoRVing provides a directory of RV parks and campgrounds, other directories, and a campground locator.

Camp Kansas provides information on RV Parks and campgrounds throughout Kansas that are members of the Kansas Association of RV Parks and Campgrounds.

The Kansas State Parks website contains information about camping in State Parks and you can make reservations online.
Campground memberships and discount camping clubs are also available.
For more resources check out these directories which contain RV related links organized by category:
Chapter 8
Maintaining Your RV
RVs represent a major expenditure for most families. Maintaining yours in topnotch shape will help prevent annoying, even dangerous, troubles on the road. Good maintenance also helps keep the resale value of your RV high. (If you get hooked on the joys of RV touring, as so many do, you may wish to trade up to a bigger model in a few years and resale value can be important.)