Download Music Legally and (Sometimes) Free...
Details

Written by

Will from Holland

Category: Modules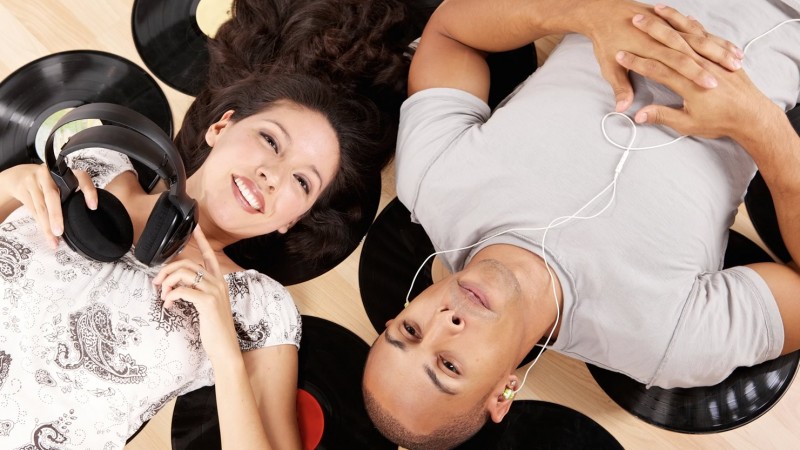 How many times have you visited a website that offered "free" music, only to find out there's a fee after all? And if they don't charge you, the downloads turn out to be illegal.
Stop this nonsense and let's download legal music, for free.
But first, a caution: Even many of the legal music sites don't meet our standards when it comes to your privacy rights, and they may not have enough controls in place to make sure the music you download is indeed legal.
For instance, the site may have a privacy policy, but that policy may be hard to find, and may not protect your personal information adequately. Or the site may not check copyrights on music that is uploaded, and may rely on the musicians who are uploading the music to certify that they have permission to offer the music for free. They may not.
What's the message? Check out a site carefully before you download from it, and read this article thoroughly before continuing to any third-party website.
One promise: all the companies in this article, except for FoolProof will collect private information on you, and might share it with their affiliates.
In this article we review three types of music services:
"Free" Download Sites
"Free" Music Streams and Paid download Sites
Paid Download and Streams Sites
Now that we've got that straight, let's get this baby started.
1) "Free" Download Sites
PureVolume.com
At PureVolume, bands upload their own music, and therefore you can download it for free. Unknown bands as well as established ones give you permission to download the music. PureVolume is one of the few websites left out there that really offers you free music file downloads. They also offer free streams. There's no need to register to access most music. However, some sections do require registration. For instance, you must register to add your favorite music to your profile so you can easily access it again. PureVolume offers you access to almost 200,000 free downloadable songs and focuses mostly on the rock, indie and alternative music.
The music at PureVolume is free, indeed. But this service has some disadvantages too:
User Responsibility
PureVolume waives any responsibilities for violations of copyright laws, placing that responsibility on the parties uploading music files for sharing. If there's an illegal file on their website, and you download it, you are liable for any claims from musicians, the government or any other third parties.

No Privacy Policy
They do have a sort of privacy policy, but it's hard (almost impossible) to find. PureVolume gathers your private information, and claims the right of sharing any of this.

Cookies - If you register for easier use of the PureVolume website, they will try to install cookies and web bugs on your computer, which have the capability to watch your every move. They store your private information, and gather information on you as you visit their (or their affiliates') sites.
Our recommendation concerning PureVolume is to be very, very careful. Most content looks like it's trustworthy, but you can never be careful enough. Report all illegal music files to PureVolume to avoid getting in trouble-like getting fined or even sued.
Also be careful regarding their privacy policy, and guard your private information. They will share your information, but you don't have to give it out to be able to listen to and download music. Our recommendation: don't give them any. Make sure you disable the cookies function in your Web browser and set your privacy settings to 'high' to avoid them spying on you. (Whether you use this music service or not, taking these steps is a great idea for all your Web surfing!).
SoundClick.com
SoundClick is another website that offers free music downloads. They offer more genres than PureVolume does, but the website layout/design is a bit more confusing. SoundClick offers downloadable music from more unknown artists. Don't forget that the most famous artists were "unknown" at one time. Don't let this turn you off. There's some nice stuff on SoundClick.
The disadvantages of SoundClick are similar to PureVolume, although they more clearly refer to legal issues like "Terms of Use", "Privacy Policy" and "Legal Use" with links on the bottom of the homepage.
According to the SoundClick "Terms of Agreement," (to be found by clicking the "legal" link at the bottom of the page) the user of SoundClick has full responsibility for accidentally downloading illegal music. The user also has no appeal in response to whatever the company does with information collected on users while they are using the "service." At a minimum, the company shares your private information with their affiliates and installs cookies on your computer to track your every move.
Also with SoundClick you don't necessarily have to register to download their music, although they will try to make you believe you have to. Don't be too quick filling out the forms, just head to the songs immediately and download the music.
That's it for the decent and "free" music websites out there.
2) "Free" Music Streams and Paid Download Sites
So what do you do if you only want access to the popular stuff? There are some websites out there that offer ways to listen to all the popular music you want. You just can't download it for free.
MP3.com
If you go to MP3.com's "free music" section, they provide a whole bunch of popular music that you can download or listen to for free. In this section you can listen to popular songs of albums, but not the whole album. If you like the song, you can get a free preview of the other songs on the CD.
MP3.com also picks a bunch of popular new CD releases, and offers these as free full album streams. If you then like the music you're listening to, they give you plenty of ways to download this music legally, but for a charge, of course.
On the whole, MP3.com is more of a source where you can find music, and then download or stream it from other websites (which we'll have a closer look at in just a second). Most music you find on the site (other than in the "free" section) will only give you a 30 second preview, or will guide you to another website where you can stream the music.
Things get a bit confusing at MP3.com; therefore you might want to look at the next service first.
Download.com Music
Affiliated with MP3.com is CNET's Download.com Music Section. They offer a wide variety of music in a structured collection. Plenty of music to stream here, and no need to give out any private information if you don't want to. Again, you can listen to all the music you want for free, but if you want to download it, it'll cost you.
3) Paid Download and Streams Sites
Napster
Remember them from the illegal downloads? They "bettered" their life and now offer unlimited access to over a million legal songs.
After registration, downloading their music player, and paying ($9.99/month) you can listen to all the music you want, and even download this to your computer for offline use. However, if you want to burn the Napster songs to a CD, you'll have to pay an additional $0.99 per song.
Little concerns arise looking at Napsters' privacy policy. Napster has a detailed and clear privacy policy that spells out all the information they collect on you and the companies that they share it with. The clarity of the policy is good, but we'd caution you about the extent of the information they may share—it's a lot.
MyMusicInc and iMusicSearch
These sites have been around for a little while now and offer a similar service to Napster. As a user you register with the company, download their player, and pay your fee (either monthly or lifetime fees available, respectively $0.99/month to $34.95) and you can download and listen to all the music you want. The big difference these services offer compared to Napster is that after paying your fee, you can burn all the music you want to CDs for free.
Sounds like a deal, right? But you must pay attention, since both services try to lure you in with "free" stuff and then send you right to the "pay" stuff. As soon as you click on a "free" link, they make you register and choose your payment type. They allow you to download the music player for free; any music must be paid for.
Both services have a reasonable privacy policies, claiming that they don't share the private information you provide them at registration and before usage. Experience teaches us that this doesn't necessarily mean anything, as companies can change their policy at any time, and most have proven to do so.
So what if you want to download and pay for popular music after all?
There are plenty of sites where you can comfortably download all the music you want for a little fee. For instance iTunes, MusicMatch and Rhapsody.
Most of you have probably heard of these services already, or are using them as you read.