New Medicare Cards Are Coming Soon
Details

Written by

Drew Guthrie

Category: Articles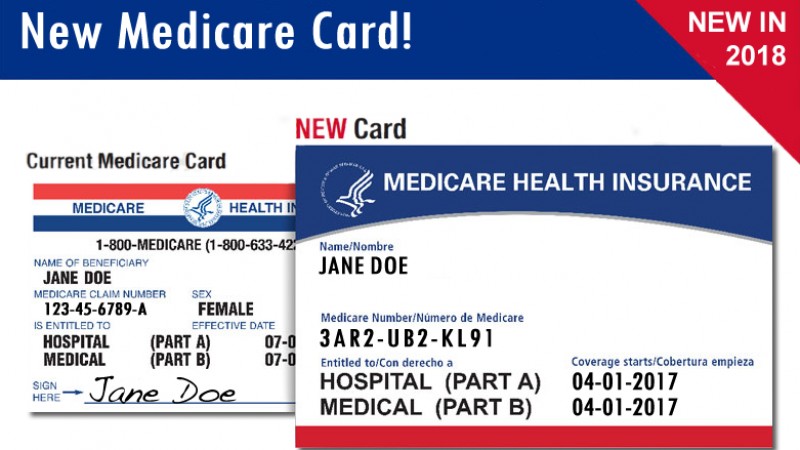 Do you or a family member receive Medicare benefits? Then you need to know that starting in April 2018, Medicare will begin mailing new cards to everyone who receives Medicare benefits. In order to help protect you from identity fraud, the new cards will no longer have Social Security Numbers on them but will have a unique Medicare Number. The only change is to your card. Your coverage and benefits remain the same.
The rollout of the new cards will occur from April 2018 until April 2019.
You do not need to do anything since Medicare will automatically mail your new card to you at the address you have on file with the Social Security Administration. It will not cost you anything either.
If you need to update your official mailing address, visit your my Social Security account or call 1-800-772-1213.
The rollout of the new cards will occur from April 2018 until April 2019. The cards will be sent out in waves primarily by geographic area. Starting in April 2018, you will be able to check the status of card mailings in your area on Medicare.gov.
When you receive your new Medicare card, don't just throw away your old card. Destroy it by shredding it or cutting it up. The new Medicare card does not replace your Medicare Advantage or supplemental insurance card.
Protect yourself
The mailing of new card will probably cause related scams to increase. Protect yourself with these tips.
Don't pay for the card. It will be mailed to you for free.

Don't give out personal information to get your card. Medicare already has the information they need to send you the card. No one from Medicare will call you unless you called first.

Protect your card just like you protect your credit card or Social Security numbers. Provide your new Medicare Number only to doctors, pharmacists, other health care providers, and your insurers.
For more information about your new card, visit Your Medicare card.