Paying More: The (Scary) Truth About Online Shopping
Details

Written by

Will from Holland

Category: Articles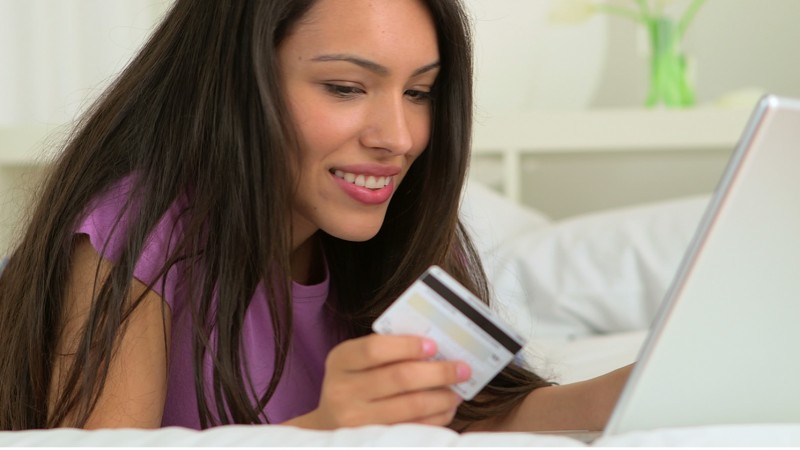 You would think shopping online is generally cheaper than shopping at brick and mortar stores, right? You're not paying for the onsite staff or the building utilities, such as lighting and heating.
Check out these weird, but true, facts about shopping online.
Is shopping online always a good deal? Not all of the time...
Check out these weird, but true, facts about shopping online. Like, did you know that the price of online products may fluctuate by the hour?
The price of a product sold online can also vary based on your location, browser history, and operating system or device used. That may not seem like that big of a deal, but it can be. It's normal for (larger) retailer websites to direct you to different deals or offers, based on your purchase history or cookies on your device.
Pricing can be based on your browsing history
It can also be based on how you browse and shop online. When you select a product offer from a classy magazine website, a retailer can charge you more for that product than when you find the exact same product through a comparison shop site.
Prices can go up when you search the same query again
This technique happens in the travel arena a lot. Prices of airfare for example, are likely to go up when you search for a similar route twice. Carriers (or airfare sellers, really) know you want to go a certain place, and your travel dates are usually set. If they raise the price, you're inclined to buy quickly, thinking the price goes up even more if you do not buy right now. Here's a tip: search for the same destination on a different computer (or in a different browser). You may find prices are back to the same "low" price you first saw.
Prices go up while they're sitting in your shopping basket
Many online websites nowadays handle "fluctuating/dynamic prices"—the price of a product goes up and down, depending on supply and demand. If you have an item in your shopping cart, and more people search for the same product at the same time, your shopping cart item may become more expensive.
False advertising
Sellers add a high "list price" for the items they sell. Then, they "discount" the price for that same product. However, many times, the same product can be found elsewhere for even cheaper.
Many people don't comparison shop for cheaper products
Online shoppers do not comparison shop as fanatically for cheaper items, as they do for expensive ones. Some sellers know this, and drop the price of a TV, while they seriously jack up the price of the cables to connect it. Grocers do a similar thing: They keep the eggs, bread or milk at low prices, while jacking up the price for nuts, fruits, etc; stuff that you don't necessarily see or expect the higher price.
Get the Cheapest Deal
Some tips to help you get the cheapest deal:
Be invisible. Be sure that you browse privately or block third-party cookies so they cannot track where you are coming from, or see what you look at. Additionally, consider using a VPN so your location and IP address get blocked. Your pricing will likely be generic.

Use one browser to research, and another to buy. This way you can stay ahead of the "come back later and we charge you more" phenomena.

Get used to pricing changes and get help. Websites such as camelcamelcamel.com or getinvisiblehand.com may help you track prices for products and notify you when it goes under your desired price.
A lovely floatable water hammock, for instance, sometimes costs $34, while other days, times, or moments, it may only cost $13. Timing... I'd bet this product is more expensive during warm and sunny days. J
Use different devices. Check a price on your desktop computer (PC and Mac may differ too!), your smartphone, and maybe from another location also. Select the cheapest offer.

Happy hour. Online prices may be cheaper during odd hours, too.
Oh, yeah, I forgot to tell you that the price of a product online can fluctuate along with the weather. Just kidding. But who knows, maybe this happens with umbrellas?
Follow the tips above to save some money, and remember before you make any purchase: use caution, question sellers and do your research.
Cheers, Will